Forgings (SS), 200, 300, 400, 500 series
Product Announcement from All Metals & Forge Group, LLC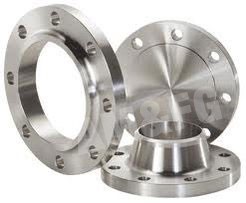 Standard and Custom Shapes/Forgings include: rod, bar (round, flat, square - cut to length), pipe, tubing, polished sheet, plate, strip, square, hex, rings, and discs for Aerospace, Defense, Chemical, and Manufacturing applications. Services include laser cutting, descaling, machining, heat treating. All material certified to AMS, ASTM, MIL, or corporate specs.
Quick Links:
Additional capabilities and products:
Email us your application questions or pricing inquiries...
About All Metals & Forge Group, LLC: All Metals & Forge Group, LLC is a unique combination of a steel service center, forge facility, custom melt operation, custom bar producer, value-added service provider and an information resource for its customers. All Metals & Forge Group is an ISO9001:2008 and AS/EN9100:2009C certified. Value-added services includes cold and hot forming, heat treating, cutting, machining, extrusions, and rolling and welding operations. Custom operations includes custom hand-rolled bars in many materials and sizes in round bar, flat bar, square bar, hex bar and custom shapes.
Custom melting can produce a custom chemistry, a controlled chemistry, an out-of-date or obsolete alloy, or a vacuum melt of a common grade, in heat lots of 250 pounds or more, and provide ingots or billet stock.
---