Atlas® Introduces XenoCal® Solar Sensor
Product Announcement from Atlas Material Testing Technology LLC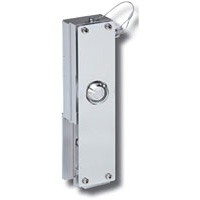 Atlas Material Testing Technology now offers a complete portfolio of testing services to evaluate the performance, durability and reliability of solar cells and modules. Atlas' ISO 17025 accredited laboratory in Phoenix, AZ offers testing programs for full-scale PV arrays, BIPV, complete modules and individual PV cells in a confidential and secure test site.
Precision is crucial for all testing equipment. Stable light output, control of temperature and correct performance measurement are critical factors for testing photovoltaic modules. For UV pre-conditioning tests, as specified in IEC testing standards for crystalline (IEC 61215) and thin-film (IEC 61646) PV modules, it is especially important to ensure the irradiance from the light source is within the specification, and that the specified radiant exposure is not exceeded.

XenoCal technology has been widely used in weathering instruments to measure, control, and calibrate irradiance in the UV and visible spectral regions. Based on this proven technology, Atlas has developed the XenoCal Solar sensor to provide user-friendly, precise measurement and calibration exclusively for UV pre-conditioning of PV modules.

The XenoCal Solar sensor measures irradiance (W/m2) or radiant exposure (kWh/m2). Depending on which IEC standard is selected from the menu, values in two wavelength bands are displayed:
IEC 61215 "Crystalline PV modules":
280 - 320 nm
280 - 385 nm
IEC 61646 "Thin-film PV modules":
280 - 320 nm
280 - 400 nm
The sensor is capable of operating in harsh environments such as ambient temperatures up to 70°C; it is water-tight. Individual polynomial T compensation guarantees correct response over the whole operating temperature range.

The sensor comes in a protective case with a lithium battery, a connecting cable, and an RS 232°C interface for exporting data to a computer. The data is displayed and processed with XENOSOFT. This software, as well as updates, may be downloaded for free from www.atlas-mts.com. The data may also be exported to common data processing programs such as Microsoft® Excel.

The XenoCal Solar sensor may be used to measure any light source used for UV pre-conditioning according to IEC 61215 or IEC 61646 (e. g. it measures fluorescent/UV, metal halide, xenon, gas discharge lamps, or even outdoor light).
For optimum results and precision, a spectral correction factor can be programmed for each specific light source. Four commonly used light sources are factory pre-programmed. It is possible to program up to 10 additional user-defined spectral correction factors.

The XenoCal Solar sensor may be calibrated at one of Atlas' ISO 17025 accredited laboratories, fully traceable to internationally accepted standards, e.g. NPL and PTB. Calibration gives you the assurance of always measuring with the highest possible reliability. The XenoCal Solar sensor fully complies with international standard ISO 9370 on radiometry sensors.

For more information on the XenoCal Solar or on any of our solar energy services, contact us at info@atlasmtt.de.
About Atlas Material Testing Technology
Atlas® is a recognized leader in material testing, offering a complete line of instruments and services for accelerated and natural weathering. The Atlas Consulting Group helps clients develop the best weathering processes for their products, as well as offers education and training courses worldwide. For accelerated laboratory and outdoor testing, Atlas Weathering Services Group has five laboratories and over 20 outdoor exposure sites around the world in a variety of climates, including desert, subtropical, high-altitude and corrosive. Atlas Material Testing Technology is ISO 17025 and ISO 9001:2008 registered. Atlas products are designed and manufactured to conform to international, national and industry standard test methods including ISO, ASTM, DIN, JIS and numerous others.
---