Custom Engineered Solenoids, Clutches and Brakes
Product Announcement from Autotronics, Inc.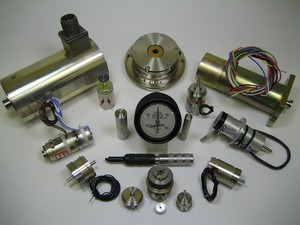 Autotronics, Inc. & Custom Precision Solutions, Inc. have partnered to better service North America with their custom solenoids, clutches and brakes. This partnership strengthens our service to provide outstanding motion control solutions for high-tech industries.
- - -
Since 1956, Autotronics has been designing custom brakes, clutches and solenoids for the aerospace and defense markets. As an AS9100 Registered corporation, we understand the demands of product integrity and reliability, supported by exact documentation & complete traceability. We pride ourselves in understanding our customers' requirements and providing the best solution available within the scope of our provided technologies.
- - -
A partial list of platforms include: C130, M1A1, Patriot, P3 Orion, Blackhawk, E2C Hawkeye, F/A-18 Hornet, B787, B1, CVAN, Airbus A318, A319, A320, A321, A330, A340 and A400, Gulfstream IV, SP, G400. Dragon Runner, Deep Well Geological Sampling and Ground Control Radar.
- - -
Our custom design services take your product from concept through production. Included in the design and development process are the mechanical and electronic design, rapid prototyping, and design and fabrication of test fixtures. Environmental testing is available as required.
- - -
Autotronics will maintain the inventory of your product for you and ship incremental quantities as you release them.

Why adapt your system to a standard solenoid, clutch or brake when Autotronics, Inc.'s engineers can design to your exact specifications?
- - -
Click here to view the Engineering and Design Notes
- - -
Some of our Major Markets:
Government / Defense
Commercial Aerospace
High End Medical / Surgical
Scientific Instruments
Robotics
- - -
Applications:
Missiles & Rocket Controls
Counter Measure/Counter Attack Devices
Navigation & Stabilization
UAVs Control Mechanisms
Defense Armor Motion Systems
Vectronics / Exo-skeletons
Gun / Weapon Mounts
Container Transport Systems
Aircraft Interiors
Avionics / Flight Controls
Surgical Power Tools
Stores Separation Testing
Ballistic To Impact
Bomb to Bomb Collisions
Fuzing Characteristics
Captive Carry Tests
Combined Tests
And many more…
––––––––––––––––––––––––––––––––––––––––––––––––––––––––––––––––––––––––––––––––––––––––
Please contact Dominic Mastroianni for more information:
Email: sales@custom-precision.com
Phone: (919) 452-6463
Cell: (919) 868-3628
---