The Problem-Solving Capping Valves
Product Announcement from B+E - Stainless Valve Company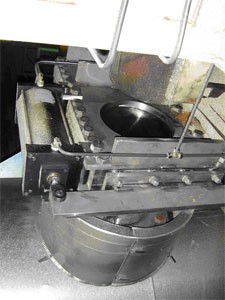 One of B+E - Stainless Valve's customers had struggled for about 10 years with ball valves used as capping valves. This customer has been using a SVC Capping valve since last year and is happy to have made the change. The capping valve is a 400 mm valve used in a system, which is running at 450 psi pressure and 450 deg F. Using wood chips the lignin is melted and in the solidification binds fibers in the production of pellets.
The customer has used B+E Stainless Valve Co.'s valves as blow down valves at the outlet of the vessel since about 10 years. The SVC blow valve was the only valve the customer had found to work in that application. Since about 6 years the customer is also using the SVC capping valves.
Stainless Valve Co. is proud to provide solutions for difficult valve and screen application problems.
---