Cimcool's Commitment to Product Quality & Service
Product Announcement from CIMCOOL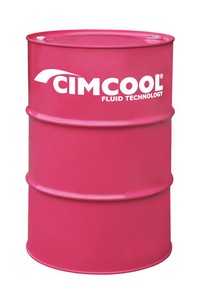 CIMCOOL® Fluid Technology research labs have continued to develop premium synthetic, semi-synthetic and soluble oil metalworking fluids for over 70 years. Our Quality Customer Service provides Support for all your Metalworking Manufacturing and Maintenance needs. Click Here for a free product trial.
Cimcool's commitment to quality, which couples high-performing products with outstanding service to provide a one-stop solution, makes the company an industry leader for metalworking maintenance. CIMCOOL's cost effective metalworking fluids are backed by over 68 years of product performance. The Cimcool family of products offer four to five times longer sump life, up to 300% improved tool life, increase in productivity, excellent rancidity control, greatly reduced concentrate usage and the products are operator friendly. Go to www.cimcool.com/home for our complete internet support.
Cimcool is committed to providing products that set the standard for industry performance, but we understand that excellent products must be backed by exemplary customer service. All Cimcool products are supported by highly skilled and dedicated professionals who are trained to guide customers through the many options available to them. In order to provide an effective solution, customers are offered troubleshooting assistance and training in process improvement.
Cimcool fluids are used in the production of metalworking manufacturing for Off Road/Heavy Duty Equipment, Automotive/Marine Parts, Medical Equipment, Aerospace Parts, Machine Tools, Bearings, Stamping and Drawing, Machining of Exotic Alloys, Gun/Knife Parts, Rust Preventative Operations and we have excellent environmentally safe Cleaners for Machines and overall Shop Clean-Up. Cimcool's reputation in the metalworking fluid industry for outstanding performance is well deserved. Superior engineering, commitment to excellence and a tradition of outstanding customer service make Cimcool, headquartered in Cincinnati Ohio, the world leader in metalworking fluid technology. Visit our web site at www.Cimcool.com and sign up for a product Free Trial.
You need Flash player 8+ and JavaScript enabled to view the Cimcool's Commitment to Product Quality & Service video.
Get the Latest Flash player.
---