Automotive Seat Frame Benders
Product Announcement from Comco USA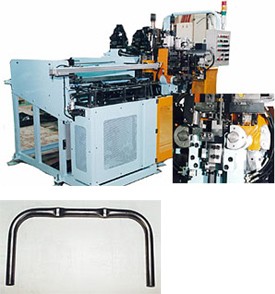 Comco continues to create and innovate in the Automotive Industry, bringing us creative new designs in manufacturing machinery.
Comco's Seat Frame Bender brings cutting edge technology to your fingertips to make your automotive plant meet and exceed production requirements.
Comco's Seat Frame Applications are known worldwide for quality and speed. We achieve this through the following:
Dual Head Bending
Integrated Press System (for faster cycle times)
Automation Ready (easily integrated in a new or existing workcell)
FlexPlus Controller (Windows based for easy operation)
Customizable System (2nd and 3rd process integration, or manual operation)
Request a budgetary quote to receive information on cycle time for your particular product!
---