Nuclear Engineering
Featured Product from IHS ESDU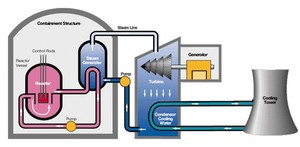 Nuclear Engineering
Rigorously validated ESDU data and standards have accurate and reliable procedures that are used by plant design and safety engineers and nuclear industry consultants throughout the world. The data contained within the ESDU Nuclear package supports the design of new builds, maintenance, repair and operation (MRO), and the decommissioning of fuel reprocessing plants.
The validation and accuracy of data is critical to the Nuclear Industry to ensure safety, environmental responsibility, and quality in the design and operation of nuclear facilities, content includes:-
Fluid Mechanics, Internal Flow – Fluid flow parameters and pressure loss in Internal Flow
Wind Engineering – Building and structure response to wind
Heat Transfer – Evaluation of heat exchangers
Physical Data, Chemical Engineering – Fluid physical properties
Stress & Strength – Stress analysis of components
Mechanisms – Gears, CAMs (mechanical component that, by direct contact, transmits a desired motion to another mechanical component) and linkages
Tribology – Interaction of solid surfaces (friction, lubrication and wear)
Noise – prediction and reduction of noise in and around nuclear facilities
Vibration and Acoustic Fatigue – Response and fatigue life of structures subjected to acoustic loading
MMDH – Physical properties of metals
ESDU is unique to the Nuclear Sector as its content provides
Up-to-date methods that can be incorporated into the nuclear facility design process
prepared by engineers under the guidance of independent experts via a committee structure
The breadth of content that can be used at various stages of nuclear facility design, operations and shut down.

Play Nuclear Engineering Video