ATEX certificated 4-20mADC Level Transmitter 489W
Featured Product from Micro Sensor Co., Ltd.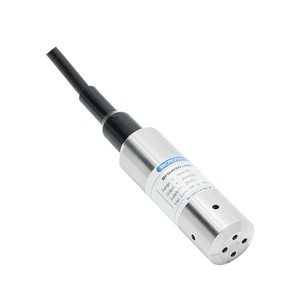 High performance and cost-efficient level transmitter MPM489W is designed with reliable pressure sensor and specified PCB. It is stainless steel constructed with IP68 protected.
It is compact, easy installation, performing good stability and enhanced accuracy. With CE and ATEX explosion-proof approved, the level transmitter is guaranteed to operate safely and reliably.
Specification
·Range?FS?: 1 2 5 10 20 50 100 200mH2O
·Accuracy: 0.5?FS
·Application temp. range: -10?80??
·Storage temp. range: -40?100?
·Power supply: 11?28VDC
·Output signal: 4?20mADC(2-wire)
Request a quotation for your custom application and one of our engineers will contact you directly. Don't hesitate to contact us for custom design via sales@microsensor.cn.