Robotic Electric Screwdrivers
Featured Product from Mountz, Inc.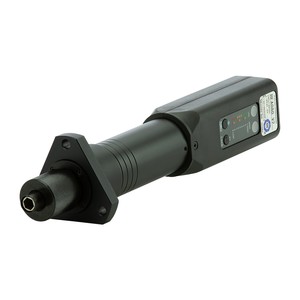 Innovative automation fastening systems provide the ability to quickly transform the manufacturing area and the flexibility to make steady product improvements for small or large production batches. Today's fastening process is really about providing quality torque control for manufacturers with a more remarkable ability to achieve repeatable performance, optimize production and remain cost-competitive. Electric screwdrivers engineered for robotic and automation applications provide manufacturers with rapid, reliable, and precise fastening screws. These automation tools' technology provides tighter process control and higher quality standards while keeping costs down.
Manufacturing high-volume products—such as electronics, medical devices, or appliances—requires speed and precision. After all, hundreds of thousands of identical products have to be assembled and fastened correctly, in as little time as possible.
High-seed, high-volume assemblies involving seemingly endless repetitive motions yet demand meticulous attention to detail are often best accomplished using robotic screwdrivers.
Key Benefits of Automated Screwdrivers
The automated solution operates quickly and efficiently
Replace manual processes
Maximize production capacity
Lower production lead times