Power Supply Selection Guide
Product Announcement from TLC Electronics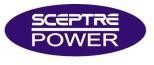 The guide provides selection criteria for the following power product categories:
Desktop, Single & Multiple Outputs
DC-AC Inverters
Wall Plug AC, Interchangeable and Fixed Plug
Open Frame, Up to 800 Watts
Medical Desktop, Interchangeable Wall Plug, Open Frame
Industrial Enclosed
Din Rail Mount with Display
LED Drivers
Battery Chargers For SLA, Li-Ion, NiCD, NiMH
Linear AC/AC, AC/DC Adaptors
Custom Magnetics
If you would like to receive a hard copy of this selection guide, please email tlcsales@gmail.com with your contact information and a note requesting GPE's new Condensed Power Guide for Sceptre Power. Or call 651-488-2933 to request a copy.
See www.tlcelectronics.com for more information on the products and services offered by TLC Electronics and a link to our franchised manufacturers including GPE/Sceptre Power.
---