Manway Covers for RailRoad Industry
Service Detail from Trace-A-Matic Corporation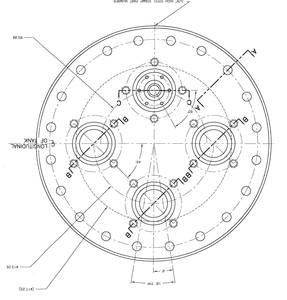 Trace-A-Matic has produced stainless steel as well as all carbon and alloy steel manway covers used in the RailRoad industry in large volumes.
STAINLESS STEEL Machining
300 Series - 303 SS, 304 SS, 316 SS 400 Series - 410 SS, 416 SS, 420 SS, 422 SS, 440 SS
As part of the Trace-A-Matic business plan, we have pursued a customer base that spans many industries. Industry diversity brings us exposure to many requirements, both technical and regulatory, and contributes to the knowledge we can offer any given customer.
---