Modbus RTU Interface for SCR/BLDC Drives
Featured Product from Dart Controls, Inc.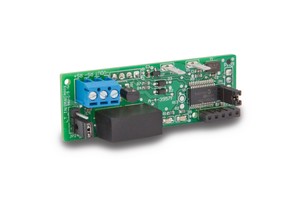 The 731BDC BLDC drive and 153D Series SCR drive are the first models slated for this feature. The 731BDC-RTU is available now, the 153D-RTU will be available Q1 2018. The decision to use the Modbus RTU protocol was driven by the reliability of the protocol for industrial and OEM applicaitons, and the preponderance of installed base supporting this protocol.
Dart believes serial interface with smaller drives will benefit OEM, MRO/user and system integrator/panel build applications in numerous ways, including:
More and better information to/from drives
Installation savings (wiring and labor, SCADA I/O count)
Enable new capabilites (wireless, bluetooth, ethernet access)
Enable IIot, smart phone app access
Dart customers have already identified a number of applications using these drives, including BLDC drive/motor as a low-end servo. Please visit, call or chat with us at www.dartcontrols.com / 317-873-5211