Are Your Laser Transmitters Optimized?
Product Announcement from M2 Optics, Inc.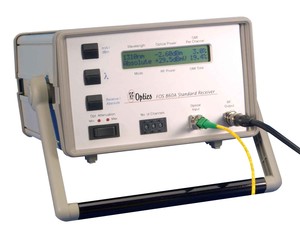 The FOS 1000A OMI device saves both time and cost for CATV engineers seeking to maximize the performance of laser transmitters before and after deployment in the field.
With CATV operators continuing to add more services to the network, it is crucial that laser trasmitters are optimized to deliver maximum performance. While there are many high quality transmitters in the market, unfortunately most do arrive with the most optimal setting for a specific network.
Using the FOS 1000A, engineers can quickly set each transmitter to its optimal level, based on their specific network setup. In addition, this unique device measures OMI automatically while taking all related variables into account. Thus, it eliminates manual processes required when traditionally using other expensive and sophisticated equipment to measure OMI.
Key Benefits
Reduces time spent optimizing a transmitter by 85% or more
Measures OMI per-channel or total
Easy to use by technicians of any experience level
Useful for laser transmitter setup and optimization, field node troubleshooting, headend/hub return band transmitter evaluation


Related Technical Whitepaper: Defining OMI
You have successfully added from to your part list.
---