Oil & Gas Industry Solutions
Service Detail from Honeywell Process Solutions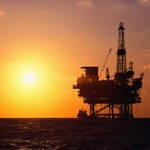 Opportunities abound in today's oil & gas industry - if you have effective management solutions in place that optimize your business performance. Honeywell knows every aspect of oil and gas, from the reservoir to the refinery, and from separation systems to petrochemical plants.
Whether it's the oil patch or deepwater, offshore and onshore facilities, pipelines or terminals, or all along the natural gas supply chain—you'll find Honeywell solutions at work.
Honeywell Process Solutions has 30 years of experience and proven methodologies that can get you from concept to first oil, and from first oil to the revenue streams that keep your business growing—with safety and efficiency in mind every step of the way.
Get to First Oil Faster
Honeywell turns your resources into results.
Honeywell is a pioneer in process control technology. Today, more than 8,000 technicians put their collective expertise to work for customers in 67 countries around the globe.
Honeywell givesyou quicker start-up and immediate benefits. Their best-in-class project delivery means 98 percent of their projects are delivered on-budget and on-time. And Honeywell has the best-in-class safety record.
Honeywell providescontinual evolution. Honeywell's open system approach offers complete lifecycle support, ensuring that multiple generations of Honeywell technology can work together. Third-party legacy systems can also be upgraded and integrated into Honeywell solutions.
---