Training for Magnet Operators and Maintenance
Service Detail from Magnetic Lifting Technologies US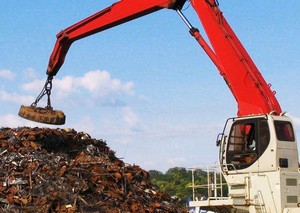 The MLTUS philosophy on product use is… an educated customer with the knowledge of the proper use of a magnet, will give a magnet the life it deserves. By knowing the way a magnet should be used, and using it that way, guarantees its life expectancy. When you build a quality product, you want that product used within its working footprint for proper use. Education on the use of an MLTUS magnet, or any other magnet, is vital to get the life expectancy the magnet should have. We offer training seminars for magnet crane operators and maintenance personnel that service the magnets. We conduct seminars to supervisors in areas of magnet use on "Proven Cost Savings Programs" for their company. When you get the life expectancy of a magnet, you reduce service costs, increasing profitability.
We offer several rewarding training programs with companies that have "proven savings" results.

Seminars:
The seminars are directed to the industry the magnet is used in, and directed with a focus of the operation for which the seminar is being conducted. This type of seminar is personalized to the personnel of that operation so they get a true understanding of their operations magnets use. The seminars take approximately one hour to conduct. We get the attendees involved in them, and allow them to build a sense of pride in taking "ownership" of the magnets they use. These seminars have excellent results and have resulted in magnets living longer and when failures occur, there has been less mechanical damages done to the magnets, ending in lower cost repairs.

There are two types of seminars offered to educate the customer on the proper use of a magnet.
1. Crane Operator & Maintenance Staff Seminars:
The Crane Operator & Maintenance Staff Seminars are done on site at the customers operation. The seminar consists of a power point presentation "Survival Of The Fittest" and address the (4) four primary causes of premature failures to magnets:

Heat
Moisture
System
Abuse

Needed for the seminars:

Room large enough to conduct them in
Overhead projector, if possible,
Screen
Attendees - operators & maintenance personnel (area supervisors are welcome)
These seminars are designed to educate crane operators on magnet operating knowledge and instill ownership of the magnets they use.
The goal of MLTUS is to get 100% participation of your crane operators. The seminars can be given at any time most suited for the customer. The seminars get much better results when they are given at the beginning of a shift. We have found the attendees to be much more attentive at the beginning of a shift, where as, at the end of a shift, minds are already thinking about home or what they usually do when they leave work. We can do (4) seminars per day, which will help you encompass as many staff members as you can have attend.


2. Management "Proven Cost Savings Programs":
MLTUS provides seminars to management staffs, introducing them to "Proven Cost Savings Programs" that only they can implement for their companies. Sharing our expertise with management staffs and having them implement the programs presented to them will have a great impact on cost reduction for magnet service and increased profitability. There are several "Proven Cost Savings Programs" that will be of great cost savings when implemented. A power point presentation on the programs will be given and discussed with the attendees.
Crane Operator Training - New Hires -1st Day of Work Offer:
MLTUS will offer to train a crane operator at the Struthers, Ohio factory on the operators first day of work. We will train the operator on the proper use of magnets and teach them how magnets get damaged and then to teach how to get the job done without damaging magnets through the proper methods of their use. We offer the training but the decision to train on the first day of work is financially up to the customer. Please take advantage of this training. It will save you maintenance costs and increase your profitability
.
Controller Training:
MLTUS offers Magnet Controller training done at a customers' site. They are conducted by a knowledgeable individual that goes thoroughly thru the controller and addresses controller problems and troubleshooting the controller to find problems and then what needs to be done to rectify them. The seminars are geared for the maintenance staffs of companies and have very successful and receptive. The seminars take approximately one hour to conduct.


Magnet Testing 101:
The best way to know the health of your magnets is to do a couple of standard tests on them either weekly, bi weekly or monthly.

The magnet tests are:

Resistance test
Meg Ohm Test
---
These tests can be taught to your maintenance staffs by MLTUS personnel and can be taught on site when they visit your sites. These tests can tell you a lot about the health of your magnets and can catch and address problems found through these tests. If the tests are not conducted, your magnets health will continue worsen and the magnet will prematurely fail. We consider an operations maintenance facility a Doctors office and our Magnet shop the hospital.
When you catch a problem early, you can remedy the problem in a lot of cases in your Doctors office (On site Maintenance Shop). When testing is neglected and the health of the magnet continues to deteriorate, you end up sending it to the hospital for major care. What would you prefer, a Doctor's bill or a Hospital bill. That's the value of testing magnets. We can train your staff to test them properly.

Working in partnership with Magnetic Lifting Technologies US will allow you to bring our expertise into your company and reduce maintenance costs for servicing your magnets. Our training techniques will have your employees doing a better job in using magnets in a much better way. Training is vital in helping reduce costs… allow us to give you "proven" results.
You have successfully added from to your part list.
---