OneFlow® Anti-Scale Systems
Product Announcement from Watts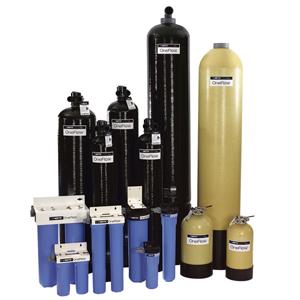 OneFlow® Anti-Scale Systems
Building owners, property managers and facility engineers now have a better environmentally friendly and virtually maintenance free solution to fight scale. OneFlow® prevents scale by transforming dissolved hardness minerals into harmless, inactive microscopic crystal particles. These particles make their way through plumbing systems without latching on to pipes, fixtures, valves or heating elements
Scientifically tested and certified for performance, OneFlow® provides scale control results backed by years of successful field applications. Make the intelligent choice in scale prevention, OneFlow® from Watts. For more information visit the OneFlow® Anti-Scale System website or watch our OneFlow® Video.
Benefits
Eliminates scale prevention chemicals or salt
De-scaling chemical costs are slashed
Reduced labor costs and downtime
Increased operating efficiencies
Longer life for capital equipment
Known to reverse existing scale problems
Energy saving will provide immediate ROI
Features
No salt or chemicals required
Economical and efficient
Upflow design for better flow rates
No backwashing and zero discharge
Virtually maintenance free
Consistent scale control performance
Wide-range of commercial applications
Uses environmentally friendly "green" technology
Long-lasting media needs no regeneration
Contact Us Today
To learn more about OneFlow® Anti-Scale Systems, contact your local Authorized Watts Representative today to schedule an appointment.
About the Company
Founded in 1874, Watts, a subsidiary of Watts Water Technologies, Inc., is one of the world's largest independent valve companies with 11 factories in the United States and Canada. Watts designs, manufactures, and sells an extensive line of flow control products for the water quality, residential plumbing and heating, commercial and OEM markets. Visit us online at www.watts.com.
You have successfully added from to your part list.

Play OneFlow® Anti-Scale Systems Video
---